As the country continues its efforts to stop the spread of COVID-19, it's become apparent that face masks are an absolute necessity. The CDC (Centers for Disease Control and Prevention) recently recommended wearing cloth face coverings in public where social distancing may be difficult to maintain in an effort to flatten the curve. While wearing a mask may not prevent you from contracting the virus, it will lessen the chance of you carrying it and also help mitigate the spread of the virus from those who are asymptomatic. With national shortages, many Black-owned
businesses have stepped up to provide face masks to those around the country. Read on for 20 Black-owned cloth and
KN95 masks you can purchase.
Taylor Jay
Shop Cloth Masks: www.taylorjayfacecovers.com
Sofistafunk The Skirt Co.
Shop: www.sofistafunk.com
Femly Box
Shop: www.femlybox.com
House of Essentials
Shop: www.ritzybabez.com
SONSON
Shop: www.sonson.com
Shon Simon
Shop: www.shonsimon.com
CAAB Custom
Shop: www.caabcustoms.com
Aloha Glamour
Shop: www.alohaglamour.shop
CR Clothing Co.
Shop: www.crclothingco.com
The Black Sheep
Shop: www.theblacksheep.fashion
MHNInc Beauty & Tingz
Shop: www.mhnbeautysupply.com
THREAD by Denise
Shop: www.threadbydenise.com
House of Nambili
Shop: Cloth Masks
Wrapped By Nellz
Shop: Filtered Cloth Masks
Damn Air Freshener
Shop: Filtered Cloth Masks
Noel B.
Shop: www.asoasabynoelb.com
Oz+Õtz
Shop: www.ozandotz.com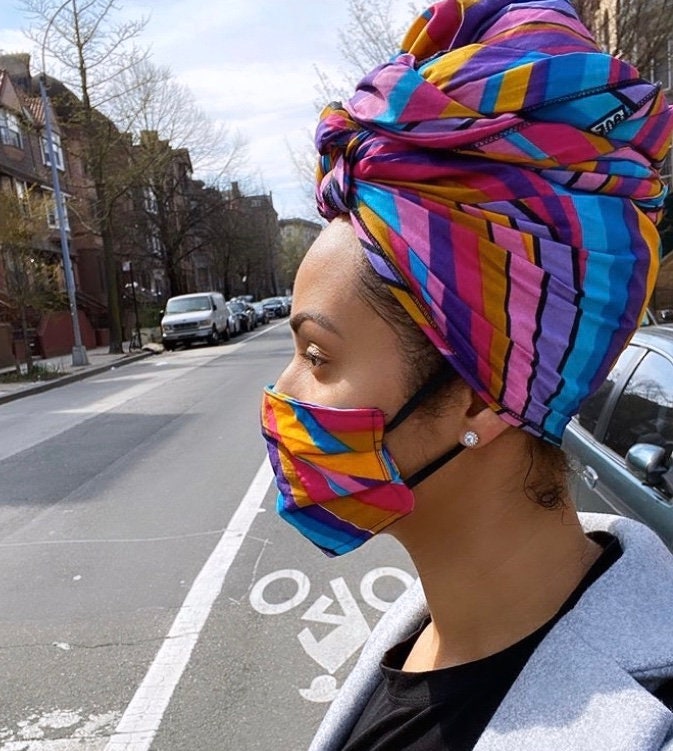 The Raspberry Room
Shop: www.theraspberryroom.com
60 Street
Shop: www.shop60street.com
Besida
Shop: www.shopbesida.com
Cloth & Cord
Shop: www.clothandcord.com
Natty Neckware
Shop: www.nattyneckware.com
DIOP
Shop: weardiop.com/products/facemask